TRUSTED ADVISOR RATED 5 STARS
Buying and selling a home can be stressful, frustrating, and confusing. But it shouldn't be this way. I believe that everyone deserves to enjoy the experience, and that's why I am here to help.
As your guide and trusted advisor, I am here to simplify the process and remove all stress as we walk through the process from start to finish.
Are you ready to find your dream home? Outgrowing your current home? Have questions about the market? Looking to downsize? Want to start investing? Interested in what's going on in the market?
I am here to answer your questions and help you reach your goals successfully. 
With Gratitude,
EXPLORE
We will discover what you're looking for and start the simple process. You will rest easy knowing every step of the way.
PLAN
I will put together a simple plan with your home goals and I will be there every step of the way as your guide.
SUCCESS
I will take you through the steps of successfully buying and/or selling your home all the way to closing day. 
FOR EVERY HOUSE BOUGHT & SOLD A DONATION WILL BE MADE TO MAKE A DIFFERENCE IN OUR WORLD
If you're thinking of buying a home today, you already know that the number of homes available for sale is low. But what does that really mean for you? As a buyer, low housing supply coupled with high buyer demand means you should be prepared to navigate a...
Working with Justin made our home purchase as smooth as possible. From start to finish, Justin was prompt, professional, friendly, and clearly worked hard for our best interests. We are thankful for Justin ...
7 months ago
Justin goes well above and beyond for his clients and truly shows his clients how much he cares about them and the process they are walking through. Even when times got bleak, Justin was always there ...
7 months ago
We have been working with Justin and the JT team for a few different real estate items. They have been great to work with. Justin in particular has gone out of his way to be upfront, balance, and available ...
8 months ago
As soon as we met Justin we felt comfortable and at ease. We instantly knew he'd be our guy. We trust him and he is very knowledgeable about the area and the real estate market. He made both our home ...
8 months ago
Justin was constantly there for us during the whole process of selling and buying a new home. He always made himself available and made us feel welcome coming to him with any questions we may have had. ...
8 months ago
Justin is incredible! He helped us find our new home in CO (we're moving from PDX) and he did so by making this process seamless and painless. Justin took the time at the onset to learn more about what ...
8 months ago
We worked with Justin and his associates to search for and purchase our first home. Justin, and the team supporting him, were so professional and on top of things, making sure that everything kept moving ...
8 months ago
We worked with Justin to sell our home and in buying a new build. His knowledge of the process was exceptional and he took all stress away, making it seem like a breeze. We felt well supported and informed ...
10 months ago
Justin and his assistant Julio have been very attentive as my buyer's agent. He has made great effort to make sure my concerns are addressed during my house buying journey. He is also very knowledgeable ...
1 year ago
Justin and Julio with Jordan Terrell Group were the bet team to have. We started looking for houses duringn the beginning of the pandemic in May 2020, and Justin looked at an incredible amount of houses ...
1 year ago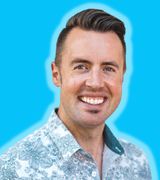 © Zillow, Inc., 2006-2016. Use is subject to Terms of Use
What's a Zestimate?